George Steuarts Philippines, Inc. is a leading beverage provider for top hotels and restaurants in the country.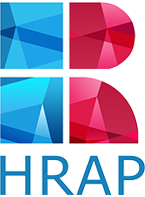 Our commitment to quality, both for our products and services, makes us a trusted supplier of tea leaves with the goal to elevate your beverage offers. Our products are available nationwide.

Our accreditation by the Hotel & Restaurant Association of the Philippines further certifies our position in the industry, and serves as testament to the quality of our offers for our clients.
What makes Steuarts Tea different?
Superior Quality
George Steuart Teas conforms to the ISO 9001:2008, ISO 22000:2005, HACCP and GMP quality standards; its processes and range of products have been certified by EU, JAS & USDA-NOP organic standards.
Cost Efficient
Ceylon Tea retained its superior quality through its reliance on traditional processing methods. The high quality of its tea leaves makes it possible for brewers to produce more for less, without sacrificing the tea flavor everyone loves.
Intense Flavor
Still plucked by hand to ensure that only the best buds and tender leaves go into manufacturing the tea, the variety of fine flavors and their consistent quality have earned Ceylon Tea a preference among tea connoisseurs.
What kind of partnerships can you take advantage of?

Direct Client
We supply restaurants, hotels and food chains with high quality tea leaves to complement and enhance your menu.

Consignment
We are currently available in large supermarkets and ready to supply niche and specialty stores.

Reseller
We support entrepreneurs of all sizes and in various territories. If you're looking to expand your whole or retail food business, we can be a good fit.

Influencer
As we enhance our digital identity, we're looking for tea and tea brewing enthusiasts to join our network and help promote high quality Ceylon tea.
You're in good company
Below are some of the brands that trust Steuarts Tea.